Wanxiang A123 Brings Complete Energy Storage Solutions to North America's Largest Energy Exhibition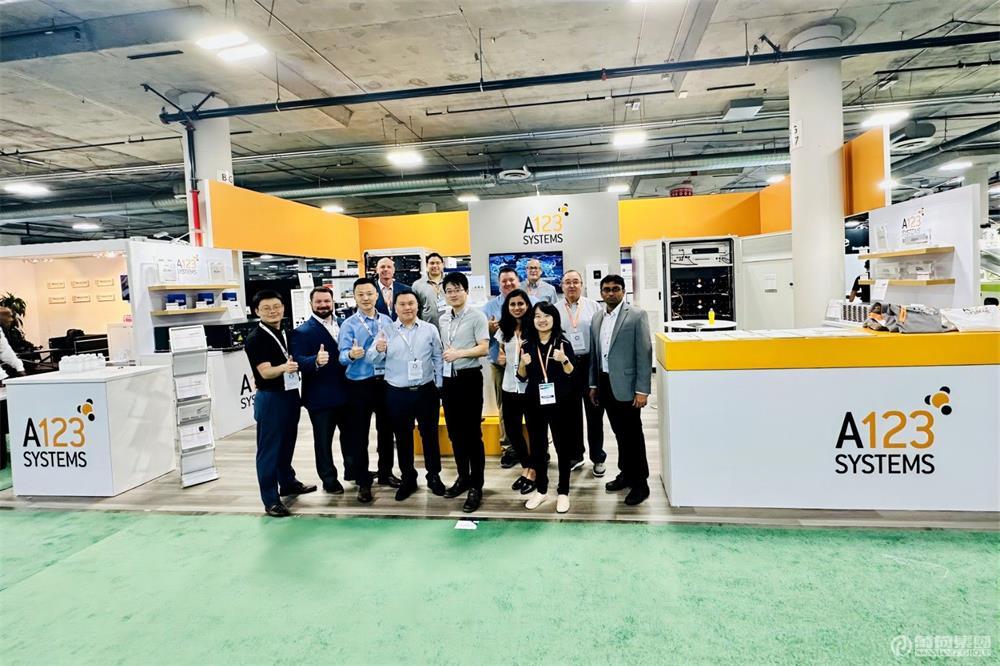 From September 12 to 14, local time, RE+, the largest international solar energy and energy storage exhibition in North America, was held at the Sands Expo and Convention Center in Las Vegas, U.S.A. Wanxiang A123 brought a full set of solutions for home energy storage, outdoor storage and container energy storage to the exhibition, and its products comprehensively covered the fields of power supply, grid, industrial and commercial as well as home energy storage applications.
The energy storage batteries on display cover soft pack and square shell, and the material system used is independently developed for energy storage applications, with advantages of extreme safety, long life and high specific energy, etc. The battery core product series cover different application scenarios, providing platform and customized battery core products for household energy storage, industrial and commercial energy storage and large-scale energy storage.
For different customer groups in the U.S. market, the company has launched three products, namely, APOWER-H, AENERGY-L1, and AENERGY-L2. APOWER-H is available from 5.7kWh to 17.2kWh, with built-in safety protection modules, easy to install and expand, reliable and intelligent operation. APOWER-H home energy storage system is available from 5.7kWh to 17.2kWh, with built-in safety protection module, easy to install and expand, and reliable and intelligent operation; AENERGY-L1 home energy storage system has a capacity of 15.97kWh, adopts the integrated design of ALL-IN-ONE, integrates high-efficiency energy storage hybrid inverters, and is simple and beautiful to install; AENERGY-L2 home energy storage system has a capacity of 15.97kWh, and is matched with a variety of storage hybrid inverters, is easy to install, and can be flexibly expanded.
Commercial and industrial energy storage is an important part of the North American energy storage market, and Wanxiang A123 is launching ALL-IN-ONE outdoor cabinet energy storage products for the first time, featuring 100kW/255kWh, with internal integration of high-efficiency energy storage inverters, multiple safety protection systems, and high energy-efficiency liquid-cooling systems, and at the same time relying on an intelligent cloud platform for real-time monitoring and management of the energy storage system, which will bring high efficiency, economy, and reliability to customers.
The large-scale energy storage market in North America is in a period of explosive growth with huge market potential. Wanxiang A123 has launched a 20-foot standard overseas container energy storage system, with a maximum system energy of about 4MWh. The multi-dimensional and multi-layer design to ensure safety from the targeted development of core material safety, BMS safety protection strategy development, automotive-grade functional safety level to the three-level safety protection system highlights the product's focus and targeted R&D on the North American market's high safety certification and access requirements.
The exhibition brought together more than 1,300 exhibiting companies and nearly 30,000 attendees. Wanxiang A123, as a long-established brand, attracted many visitors to its booth, where the staff introduced the product parameters and corresponding technologies in detail, and exchanged the characteristics of the North American market applications. Visitors expressed their admiration for the full range of energy storage products and comprehensive solutions on display. Wanxiang123 will live up to its expectations and continue to polish its energy storage products for the North American market, deepen the local technical support and operation and maintenance, and build a more complete service system, so as to bring better energy storage solutions to the North American market.