Innovative Technology
Intelligent Management
Closed-loop life model, identify anomalies in advance, accurately estimate residual values
High-precision SOX estimation, intelligent correction, improve driving experience
Accurately estimate and intelligently control SOC interval, avoid mileage anxiety
From the control angle, protect the battery in all aspects, work in the comfort zone
Reliable Operation
Perfect ASPICE development system
Comprehensive multilevel system testing
Be eligible for the highest level of functional safety certification
Be eligible for the stringent network security certifications
Structure Innovation
High pack efficiency, increase energy density
Ultimate safety, all-round protection of the battery
Break the space limitation, increase the endurance mileage
Integrated technology of liquid cooling plate , high efficient heat transfer capability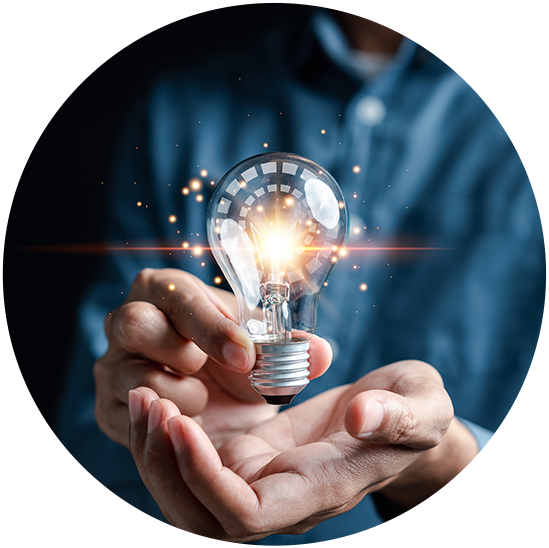 Intelligent Management

Reliable Operation

Innovative Technology
UltraPhosphate™
UltraPhosphate™ technology: Ultra-nano size primary particles formed super high power spherical LFP cathode materail. Global PCT patents protected from precursors to LFP technology
3D high porosity separator
The 3D high porosity separator can effectively increase Li+ transportation speed, so that Li+ can move freely between cathode and anode
Ultra-thin electrode
Ultra-thin electrode design promote extreme low resistence of Li+ transportation
Non equidistant multiple Tab technology
Precise tab design to increase the electron transmission channel, reduce the electron conduction path, reduce impedance and temperature rise.
Low lithium consumption and high toughness graphite
The surface shaping process combined with low-temperature graphitization technology can dramtatically reduce the loss of active lithium and volume expansion during cycling, increases the "immunity" of graphite itself, and improves the cycle life
Highly stable self-regulating electrolyte
The electrolyte forms a high-temperature stable solid interface film on the surface of the electrode. By continuously adjusting the structure of the interface film, the cycle life of the battery is improved at various temperatures.
Lithium release control technology
High specific capacity and stability lithium supplement material has the advantages of high lithium supplement capacity, low potential voltage of decomposition and without any residue, etc., , which compensates for the irreversible capacity loss of lithium battery, and greatly enhances the cycle life
Uniform expansion force
Control uniform force apply on the entire surface of the battery and ensure long-term cycling performance
Battery temperature control
Uniform system temperature control ensures balanced heating of the batteries, improving cycling and storage life
Multi-channel graphite
The optimal isotropic coke source combined with granulation and coating technology enables lithium ions to be embedded in the graphite channel from 360 degrees to achieve a significant increase in charging speed
Multi-dimensional conductive network
A multi-dimensional conductive network is constructed to improve the charge transfer speed and improve the charging capacity of the cell
Multi-Tab, All-Tab
Short electron conduction paths and ultra-fast electron transmission channels effectively improve the capacity of single batteries, energy density and rate performance.
Adaptive fast charging strategy
The charging strategy is adjusted in real time by potential monitoring to ensure battery charged at maximum speed under the safety boundary
The ladder type electrode
The ladder style electrode could achieve rapid transportation of lithium ion at upper layer and increase capacity and compaction at lower layer, which can provide both high power density and energy density
High nickel single crystal technology
High nickelation, single crystallization and high voltage utilization technology of NMC cathode material for upgrading energy density
High capacity and low expansion silicon carbon
The new silicon-carbon fusion technology with coating technology inhibits volume expansion and extend cycle life
High safety and light-weight technology
Sandwich structural foil can remarkably improve the cost, safety and energy density of the battery to achieve the most cost-efficient performance
First-principles DFT calculations
Calculating the electronic structure of materials, transportation path and migration barrier of lithium ions in the material could provide quickly prediction for the electrochemical stability of the electrolyte composition and the electronic/ionic conductivity properties of the electrode material
High reliability cathode
Cell doping, Ni gradient distribution and in-situ protective layer technology, three-in-one effect make the NCM cathode obtaining high capacity, low gas production, high safety, and low temperature rise at same time
Safety coating technology
The organic-inorganic composite coating on the surface of the separator/electrode can construct a functional layer with high heat resistance and high electrolyte conservation, which could capture the key factors of thermal runaway, break off the heat accumulation process, and significantly improve the thermal safety of the battery
Wide temperature range and high safety gel electrolyte
The gel electrolyte binds the liquid electrolyte while reducing the saturated vapor pressure of the electrolyte and increases the flash point, significantly increasing the lower limit of thermal runaway of the electrolyte
Battery self destruction
By controlling a single battery self destruction to avoid thermal propagation and improve system safety
Multi-Failure Model Monitoring
Establish a failure model library through big data to monitor battery aging, safety, and other characteristics in real-time